With seasonal changes afoot, Bill Talley Ford is fully stocked with Ford Parts for all servicing requests and collision repairs. So, should your brakes be making quizzical noises or need undue pressure applied, visit our local Ashland area, Ford-certified service center.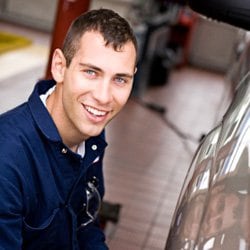 The Purpose of Ford Parts Installed at Bill Talley Ford
The purpose of installing Ford Parts when repairs are needed is wholly about integrity. When a Ford Bronco Sport is assembled, all parts and components have specific roles to play, from performance to safety. They have been designed and engineered for all Ford models.
When making a service or repair appointment through Bill Talley Ford, those parts installed are the very same as those during Ford assembly. This enhances proven Built Ford Tough parameters and helps to ensure all systems governing safety and performance remain up to Ford standards.
From oil changes to brakes systems' repairs, Ford Parts get things done near Richmond.